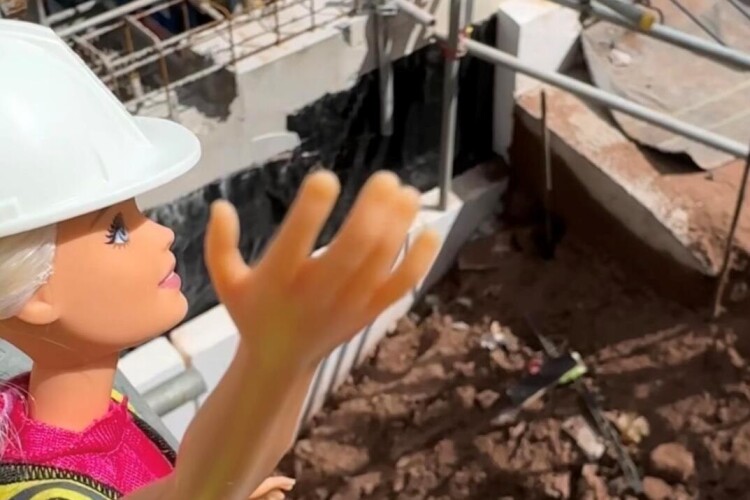 Most seem to love it, others think it a gimmicky waste of time and money, while a few question the nuances.
With the Barbie movie currently playing in cinemas amid much hype and hoopla, McAlpine's marketing and communications team took their own hard-hatted Barbie dolls out on site and filmed them 'at work'.
The subsequent short film posted on social media has been generating a lot of reaction.
Most of it is very positive, along the lines of "a stroke of genius, well done to the team who put this together"  and "brilliant guys".
Chris Clark said: "This is the best thing I have seen on LinkedIn for a long time. DE&I barriers in construction still need to be broken down and this is a great way to express that."
Others, however – mostly men – question the premise.

Lee Moore-Ross said: "I thought the construction industry was already for everyone. What on earth has a doll got to do with the construction industry?"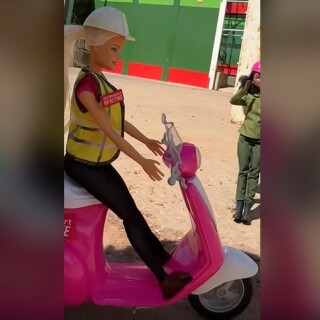 Dean Abdilla agreed. "We talk about breaking down stereotypes within the construction industry yet all this video is doing is strengthening the stereotypical view of women in construction as 'Barbie'. If the billion pound movie hadn't been released and this video was made there would be an uproar that strong independent women should be seen as 'Barbie' in the workplace. I think the video is very good and funny btw but it's breaking down all the hard work which has been done to allow a realisation that men and women should be treated as equals within the industry."
Karl Tindale said: "Why does barbie need a pink hat?"
Sir Robert McAlpine's team have taken all comments in good grace and responded accordingly. "Who says construction can't be fabulous and fun?," they say.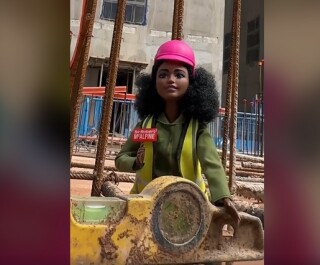 Got a story? Email news@theconstructionindex.co.uk