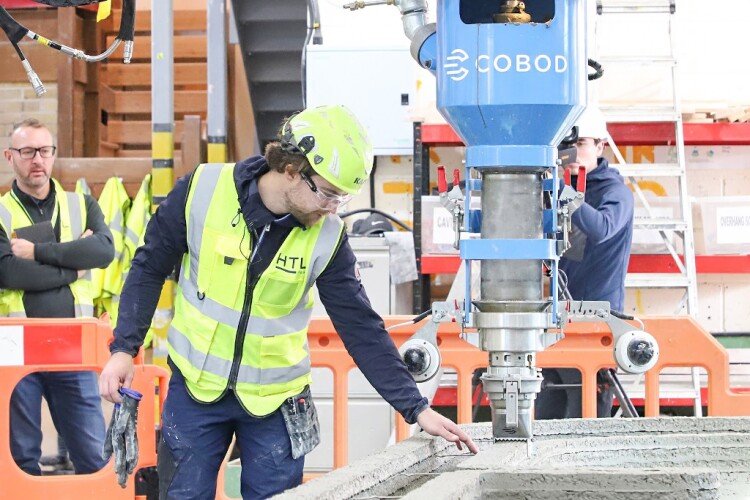 It is the first time that a house has been built this way in Ireland and the project team believes it could revolutionise the construction world by providing a faster, cheaper, and more sustainable way to build.
The method focuses initially on standardised housing schemes and social housing developments, aiming to streamline the building process and reduce costs.
The aim is to produce guidelines and regulations for 3D construction printing processes, ensuring efficiency, quality, and safety for future projects.
The project is led by 3D construction printing specialists Harcourt Technologies Ltd (HTL) and Harcourt Architects in collaboration with consulting engineer Cundall.
 They are using the additive manufacturing machinery of  Danish company Cobod International.
The Cobod B0D2 3D construction printer has previously been used for projects in the USA by Florida-based Printed Farms, which created a 10,000 sq ft horse barn earlier this year.

In Thailand, Siam Cement Group has completed a two-storey medical centre that, at 3,712 sq ft is the largest 3D-printed building in southeast Asia. 
However, the lack of standardised construction details and regulations has been a hindrance to its widespread implementation in Ireland and the UK, Harcourt says. The collaboration between Cundall and HTL aims to bridge this gap by developing a comprehensive set of standard guidelines for 3D construction printing (3DCP), covering all aspects from design considerations to execution to ensure that the building complies with all relevant building codes and standards. 
HTL director Marchant van den Heever said: "By working together to create standardised construction details for 3D construction printing, we aim to not only enhance the efficiency and quality of future residential construction projects but also pave the way for a regulated and standardised approach to 3D construction printing across the industry."
 Cundall Ireland associate director Gerard Doyle added: "The opportunity to develop an engineering solution to bring 3DCP from concept to a viable, sustainable and robust form of construction is truly exciting," he said. "Most importantly, we are embarking on a method of constructing buildings that can meet the current needs of delivering safe, sustainable buildings quickly, without compromising on design, quality or longevity."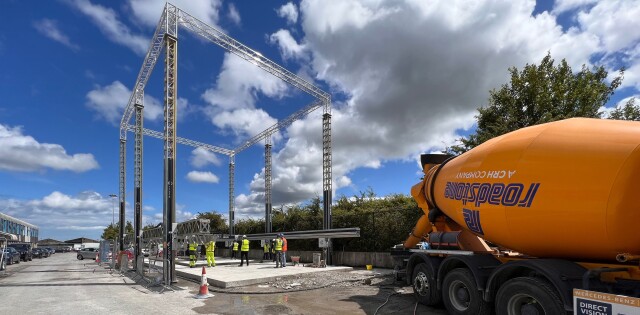 Got a story? Email news@theconstructionindex.co.uk